Careers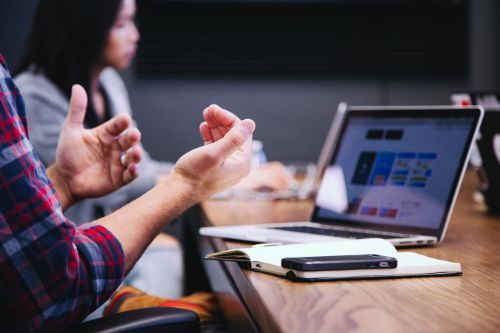 Volunteer Coordinator
CASA of Madison and Clark Counties
Full - Time Volunteer Coordinator
Duties and Responsibilities:
1.      Recruit and train new volunteers.
2.      Share the responsibility of Family DNA Court coverage.
3.      Supervise, consult and assist CASAs in the preparation of cases for court and for their provision of on-going advocacy services.
4.      Assure reports prepared by CASA volunteers are reviewed, professionally written, typed, reproduced and delivered (within the prescribed time) to all relevant parties.
5.      Assure the maintenance of case files and volunteer reports.
6.      Enter volunteer, children and court information and statistical information into database system.
7.      Communicate regularly with volunteers, being supportive and appreciative while also ensuring standards are met.
8.      Ensure that case files are returned and closure forms are completed at the close of each case.
9.      Assist with preparation and participation in special events, fundraising and other development activities as needed to represent the program. 
10.  Assist in organizing, facilitating and conducting pre-service and in-service trainings for volunteers.
11.  Assist in development of continuing education programs and materials.
12.  Assist in matching volunteers with cases.
13.  Assist with yearly survey forms for volunteers, partners and children served.
14.  Assist in volunteer appreciation events.
15.  Ensure that National and KY CASA standards and statutes are met.
16.  Any other reasonable duties as assigned.
Requirements:
Qualifications of Volunteer Coordinator position: Bachelors of Arts in Social Work or related field preferred.  Experience in child welfare system, court system and/or supervision of volunteers preferred. Excellent professional communication skills. Experience may be accepted in lieu of a degree.
Conditions of Employment: Flexible schedule includes regular office hours and frequent evening and weekend work.  Must have daily transportation in order to attend meetings, court, facilitate home visits and represent CASA at other functions.
Benefits:
The salary range for this position is $30,000 to $35,000 annually, generous PTO policy inclusive of sick, vacation, and personal leave; mileage reimbursement; health insurance; and the opportunity to work with a team of professionals who share a passion for helping children be able to live in a safe and permanent home.
CASA of Madison and Clark Counties, Inc. provides equal employment opportunity to all individuals, regardless of race, color, ethnicity, creed, religion, sex, gender identity, pregnancy, age, sexual orientation, national origin, disability, genetic information, veteran status, or any other characteristic protected by state, federal, or local law.
To Apply:
Please submit a resume, cover letter, and three references to Victoria Benge -  victoria@madisoncasa.org by August 25, 2022
Please do not call the office in regards to the position.