Our Staff
We're proud to introduce our team, each person's respective role and some information about him or her. Meet our Board of Directors and our staff.
Victoria Benge, Executive Director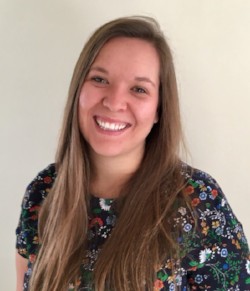 Victoria Benge, Executive Director
Victoria grew up in Colorado, but lived most of her adult life in England. However, she now calls Kentucky home. Victoria has enjoyed working in the non-profit world in a variety of positions. First, as a CASA volunteer, and then, as a Volunteer Manager for another CASA program in Kentucky. Victoria is dedicated to ensuring that those most vulnerable have someone advocating for them. 
Victoria received her undergraduate degree in History from the University of Essex in England. After graduation, she worked as a History teacher for 16-18 year olds and was Head of the Department. Compelled to understand how to support more vulnerable individuals, Victoria obtained her MSc in Gender and Women's Studies from the London School of Economics. Victoria is committed to challenging biases to help abused and neglected children find permanent and safe homes.
In her free time, Victoria enjoys travelling, reading, trying new things, attending Zumba and Pilates classes and spending time with her family - most importantly her cats, Jan and Joey. 
Stephanie Collinsworth Diaj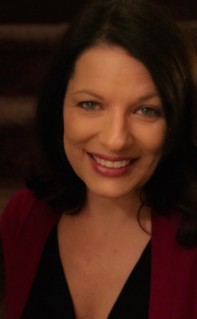 Stephanie Collinsworth Diaj
Stephanie Collinsworth Diaj received her BA in Psychology from Transylvania University and has a background in sales management, event planning/promotion and Social Media.
She was previously a CASA volunteer with another CASA program.  Stephanie is a member of the PTSA.  Stephanie has an 18-year-old son, a 14-year-old son, 4 dogs and a fiancé. Stephanie grew up in Powell County.
Her favorite things are spending time with family, watching Marvel movies and eating chicken wings.
Almond Howard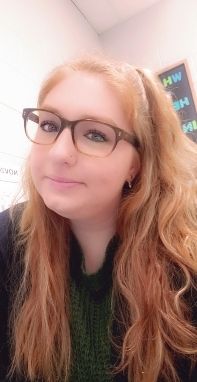 Almond Howard
Almond Howard is a Georgetown College graduate with a Bachelor's in Psychology. She was recently a Mental Health Associate with an elementary school but has a history of recruitment for a staffing agency. She was born and raised in Winchester and is very passionate about our local communities. She has been involved in the Beer Cheese Festival as a volunteer every year since it has started. She is married to her high school sweet heart and has 1 dog and 1 cat. She enjoys baking in her spare time and works with her mother and sister out of a commercial kitchen. Her favorite things involve Kentucky Wildcat basketball, binge watching Netflix, going to concerts, traveling and eating junk food.
Board of Directors
Emily Bowling

Assistant Administrator, Dermatology Associates of Kentucky, PSC

Amy Fonticiella

Deborah Frazier

Retired Madison County Board of Education
Assistant Superintendent/Chief Financial Officer

Jonathan Greene

Editor, The Richmond Register

Laura Keans

Judicial Hearing Officer at EKU

Holly Lee

Secondary Spanish Teacher

Shane O'Donley

Director of Regulatory Affairs, UK

Carol Poston

Chaplin with Bluegrass Care Navigators: Bluegrass Hospice Care

Dr. Mary Sciaraffa

Associate Professsor Child & Family Studies, EKU

Toni Sloas

Erin Truett

Behavioral Health Care Case Manager, WellCare

Nicole Zullo

Bluegrass Animal Products
Our board and staff members are committed to the mission and vision of our organization.