Our Staff
We're proud to introduce our team, each person's respective role and some information about him or her. Meet our Board of Directors and our staff.
Victoria Benge, Executive Director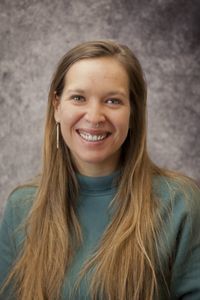 Victoria was named as the 2022 National CASA/GAL Association Kappa Alpha Theta Director of the Year. This is out of around 1,000 directors across the US.
Victoria grew up in Colorado, but lived most of her adult life in England. However, she now calls Kentucky home. Victoria is dedicated to ensuring that those most vulnerable have someone advocating for them. 
Victoria received her undergraduate degree in History from the University of Essex in England. After graduation, she worked as a History teacher for 16-18 year old's and was Head of the Department. Compelled to support and lift up the most vulnerable individuals, Victoria obtained her MSc in Gender and Women's Studies from the London School of Economics. Victoria is committed to challenging biases to help abused and neglected children find permanent and safe homes.
In 2019, Victoria was awarded the Rising Star Award by the Richmond Chamber of Commerce for her dedication to helping and improving the community.
In her free time, Victoria enjoys traveling, reading, trying new things, going to the gym and spending time with her cat, Jax. Contact Victoria
Stephanie Diaj, Senior Volunteer Coordinator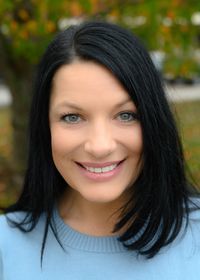 Stephanie Collinsworth Diaj received her BA in Psychology from Transylvania University and has a background in sales management, event planning/promotion and Social Media.
Stephanie grew up in Powell County and was previously a CASA volunteer with another program. She lives with her 2 sons, 4 dogs and fiance Jimmy. 
Her favorite things are spending time with family, watching Marvel movies and eating chicken wings. Contact Stephanie
Rosalyn Patton-Pelt, Volunteer Coordinator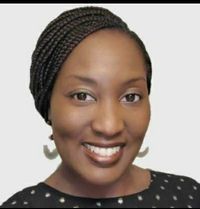 Rosalyn O. Patton-Pelt, a Detroit native, earned a Bachelor of Arts degree in Developmental Psychology from the University of Detroit Mercy.  Rosalyn enjoyed over ten years as a licensed foster parent before closing her home.  She is mother to five children, four of which have been adopted.  She lives with her husband, children, and three dogs.  Rosalyn committed her time to volunteering with CASA as a child advocate volunteer.  She is also a member on the Citizens' Foster Care Review Boards for both Madison and Fayette Counties.  Her favorite pastime is traveling with her family and singing songs on her personal karaoke microphone. She is currently enrolled at United Theological Seminary in the Master of Theological Studies Program. Contact Rosalyn
Lorna Martin, Volunteer Coordinator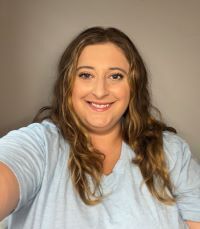 Lorna Martin received her BS in Psychology from Eastern Kentucky University. She is currently enrolled in the Master of Public Administration program with a focus in Nonprofit Management. Lorna was previously a CASA volunteer and has a background working in a pediatric therapy setting.

Lorna grew up in Mason, Ohio before moving to Richmond for college. She lives with her best friend, dog (Hazel), and cat (Rosie).

Her favorite things are traveling, walking her dog, and spending time with friends and family. She will also never pass up an opportunity to go get Mexican food. Contact Lorna
Board of Directors
Megan Bloomer

VP of Sustainability,
Cheesecake Factory

Owner of The Stone House at Silver Creek

Kristie McKinney Bratcher

Commercial Lender Assistant, Community Trust Bank

Tabitha Burkhart-Wilson

Senior Vice President
SpringHealth and Integrated Care

Kathina Conley

Outpatient Therapist at Chrysalis House

Erin Connor

National Service Program Analyst at Berea College

Amy Fonticiella

Tami Dobbins

Interior Designer
KPC Architectural Products

Nicole Frazier

Bluegrass Animal Products

Stephen Johnson

Branch Manager at Community Trust Bank

Darius Lepp

Manager of Residential Service at LGE & KU

Ed McDaniel

Sr. Claims Specialist for Markel American Insurance Company

Shane O'Donley

Director of Regulatory Affairs, UK

Carol Poston

Chaplin with Bluegrass Care Navigators: Bluegrass Hospice Care

Colleen Spencer

Director of Strategic Development,
Spencer Land Surveying
Co-Host,
Rosanbalm Communications
Partner
SLS Group
Our board and staff members are committed to the mission and vision of our organization.