Prevent Child Abuse Month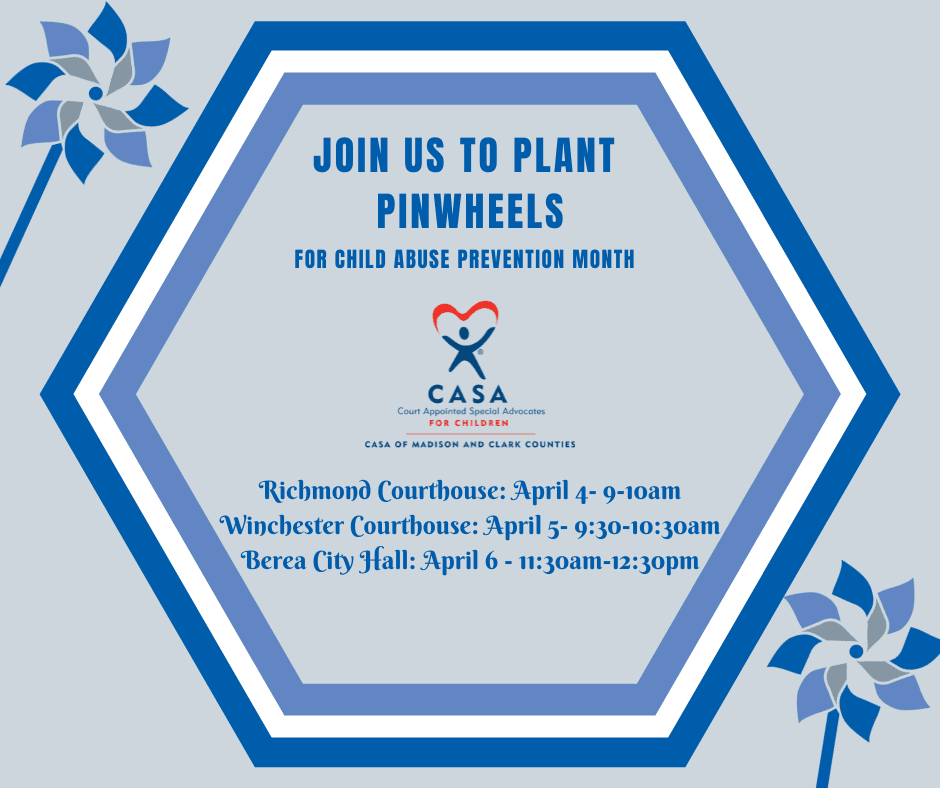 April is Child Abuse Prevention Month
Every April, we plant blue-and-white pinwheels in the lawn of the Richmond Courthouse, Winchester Courthouse, and Berea City Hall--one for each abused and neglected child in our community.
Join us!
2022 Dates
Join us on April 4, 9-10am at Richmond Courthouse
Join us on April 5, 9:30-10:30am at Clark County Courthouse
Join us on April 6, 11:30am-12:30pm at Berea City Hall
Buy a CASA T-Shirt!
Support abused and neglected children and help prevent child abuse by buying a CASA T-shirt for only $15.00!
All proceeds go to CASA of Madison and Clark Counties.
T-shirts can be picked up at the CASA office, 114B N. 2nd Street, Richmond, KY